THIS IS WHY WE ROLL
Ga hier maar eens even goed voor zitten.

Wij zijn The Good Roll, makers van 100% gerecycled toilet papier. Onze missie is simpel: Veilige en schone toiletten voor iedereen! Met 50% van onze nettowinst bouwen we toiletten in diverse landen in Afrika.

The Good Roll is ontstaan vanuit een gezamenlijke frustratie. Er zijn wereldwijd 2,3 miljard mensen die geen toegang hebben tot veilige en schone toiletten, één derde (!) van de wereldbevolking. Daarnaast worden er dagelijks 270.000 bomen gekapt voor de productie van toiletpapier.

Shocking cijfers als je het ons vraagt. Zo schrikbarend dat ze ons hebben geïnspireerd tot het ontwikkelen van The Good Roll; een initiatief waarmee we beide problemen willen aanpakken. Een uniek Nederlands win-win concept: een 100% boomvriendelijke toiletrol, gemaakt van gerecycled papier, waarmee we zoveel mogelijk mensen toegang willen geven tot veilige en schone toiletten.

The Good Roll
Toiletpaper that builds toilets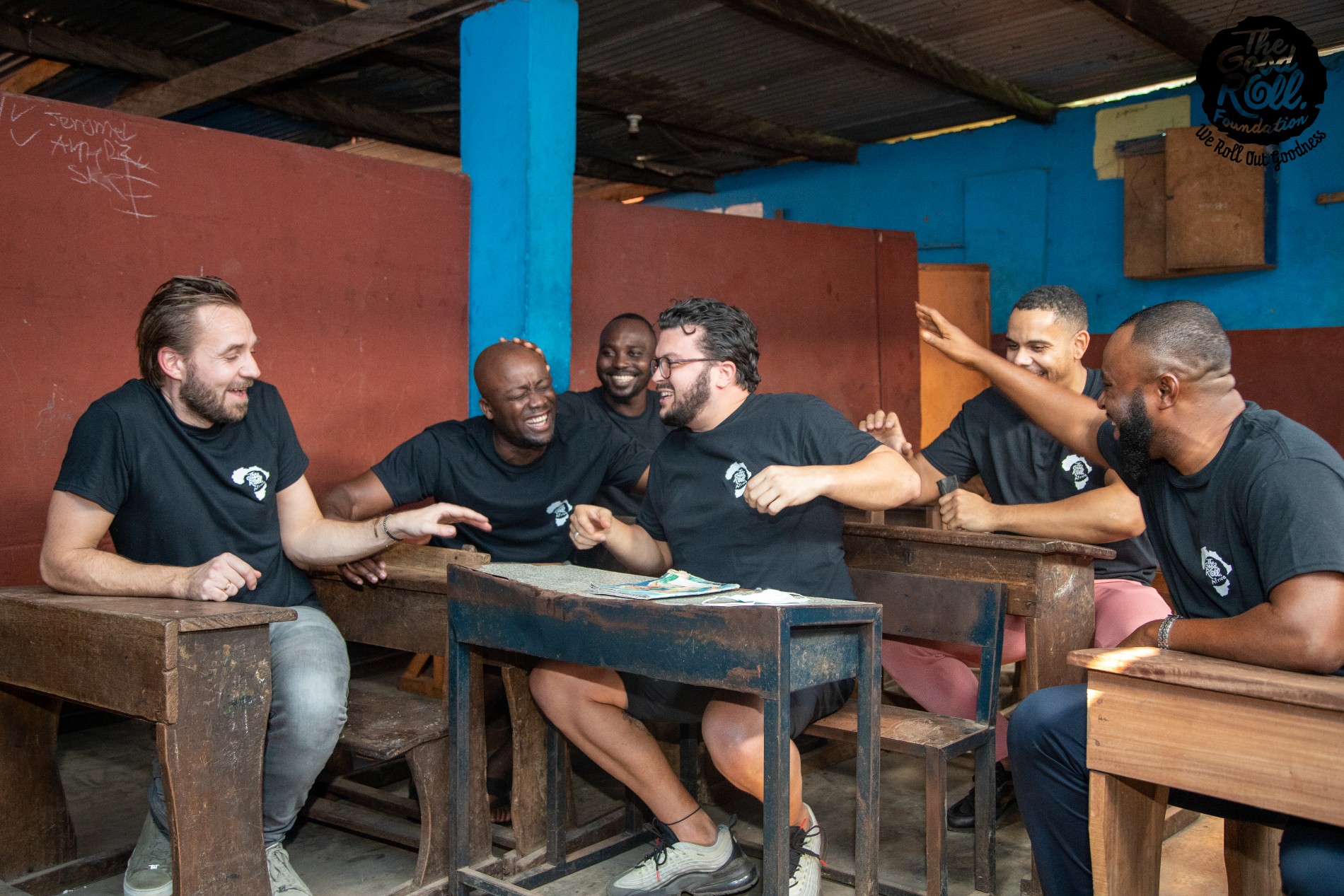 The Good Roll Team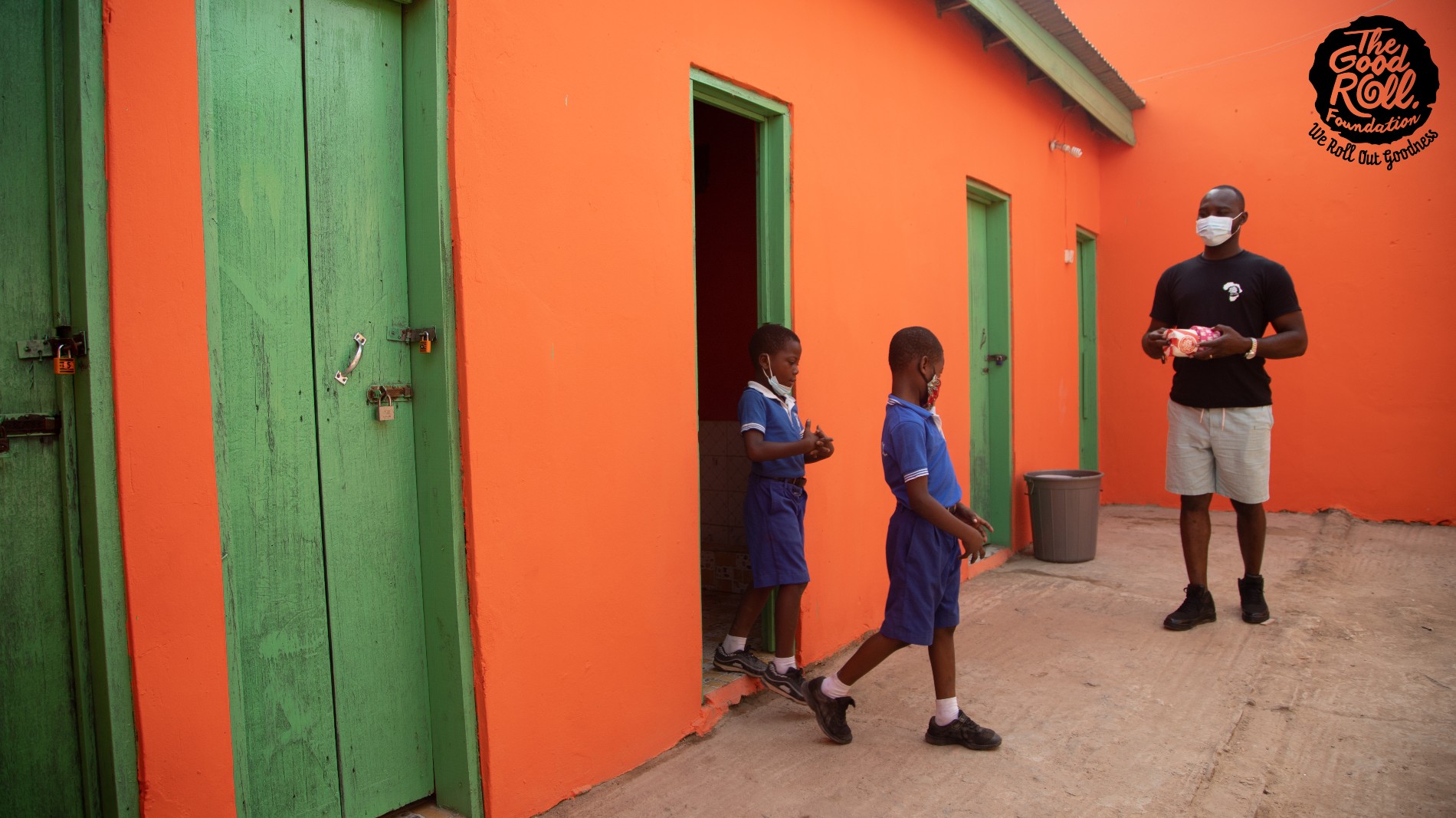 Bob School, Accra
SOCIALE ONDERNEMING EN WERKPLEK
Wij willen, naast een écht duurzaam product, ook een directe maatschappelijke bijdrage leveren. Daarom werken we met een sociale onderneming voor het wikkelen en verpakken van een deel van onze producten. Op deze manier bieden wij werk en begeleiding aan meer dan 75 mensen!

Mensen die werken bij een sociale onderneming hebben een afstand tot de arbeidsmarkt. Dit kan diverse oorzaken hebben (bijvoorbeeld fysieke klachten) of gewoon pech of problemen onderweg. Deze mensen wordt begeleiding of aanpassing van de werkplek geboden. Wat de reden ook is, wij geloven dat iedereen waarde kan toevoegen aan ons bedrijf als hij/zij/die wil en kan werken.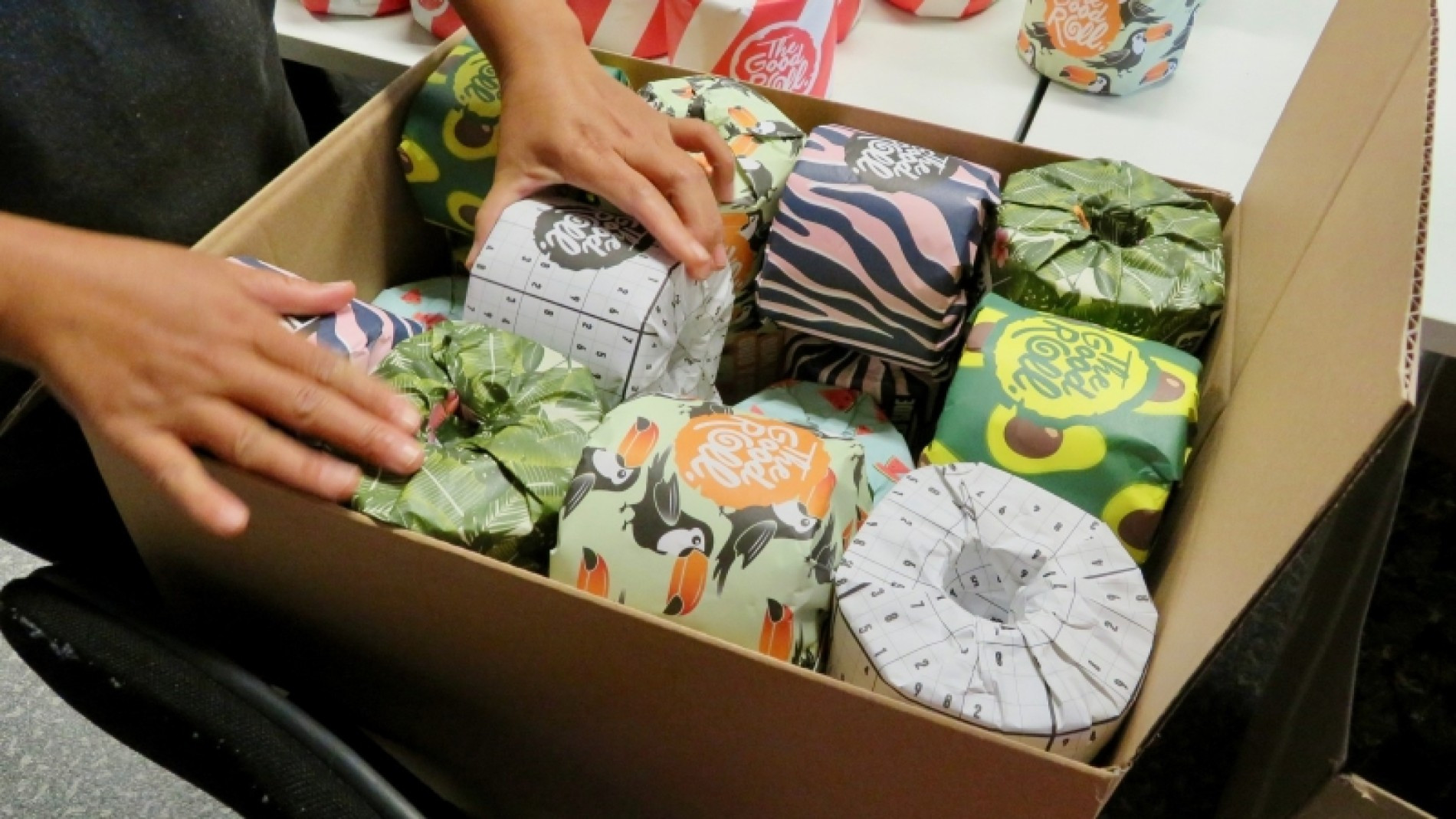 Ons team
Melle Schellekens

Founder & The Creative Captain

Wanna collab or know more about our awesome story? Give Melle a shout!

Sander de Klerk

Founder & Chief Rolling Officer

Give Sander a shout if you want to roll out some goodness!

Chris van Dijk

Chief Financial officer a.k.a "The Money Maker"

Solves the problems before we see them.

Lars Kappen

Marketing Maestro

Our partner in crime who's helping us grow every single day.

Allan Thompson

Director of CSR

Corporate social responsibility is his middle name and the master-chief builder of our toilet facilities in Africa.

Pien Smit

Director of LOO-gistics

Keeps everything on track so we can roll out smoothly.

Taliza Vermeulen

Manager of Happiness

Will help the sh*t out of you.

Veronica Sint Jago

Sales Manager

For Great Business Opportunities Veronica's your delight!

Desiree van Geldorp

Company Mother, H.R & Jobcoach

Keeps everything rolling in our (social) workplace.

Samed Okutucu

The "Green" Paper Boy

Makes money roll and is getting bills paid!

Faisal Achmed

Partner The Good Roll Africa

Born and raised in Ghana, this allstar is closely involved with our projects in Ghana!

Godard van Beekhoff

Support Officer

Makes sure that the right products are sent at the right time.

Muntaka Ibrahim

Regional Director (West) Africa

Our director based in Africa!

Pebbles

Mini Boss

The real cuddle collector!
Raad van commissarissen