WANNA ROLL WITH US?
We understand that toilet paper may not be at the top of your list of workplace-related projects and sustainability innovations…
But whether you are a small yoga studio or a large multinational, the switch to The Good Roll is the easiest step you can take to a more sustainable future, today. Just a simple switch of an everyday product and you can immediately improve the sustainability of your office while also making your (bathroom) guests smile.
We produce rolls with custom-made wrappers for the larger companies, but also deliver to eco grocery stores just around our corner with just as much love, because TOGETHER we make an impact!
Our range of products is quite extensive... from Jumbo rolls to tissue papers, you name it.
We will roll it out for you!

Get in touch with us to check out all possibilities.

Veronica Sint Jago
+31 (0)2947 78 56 86
sales@thegoodroll.nl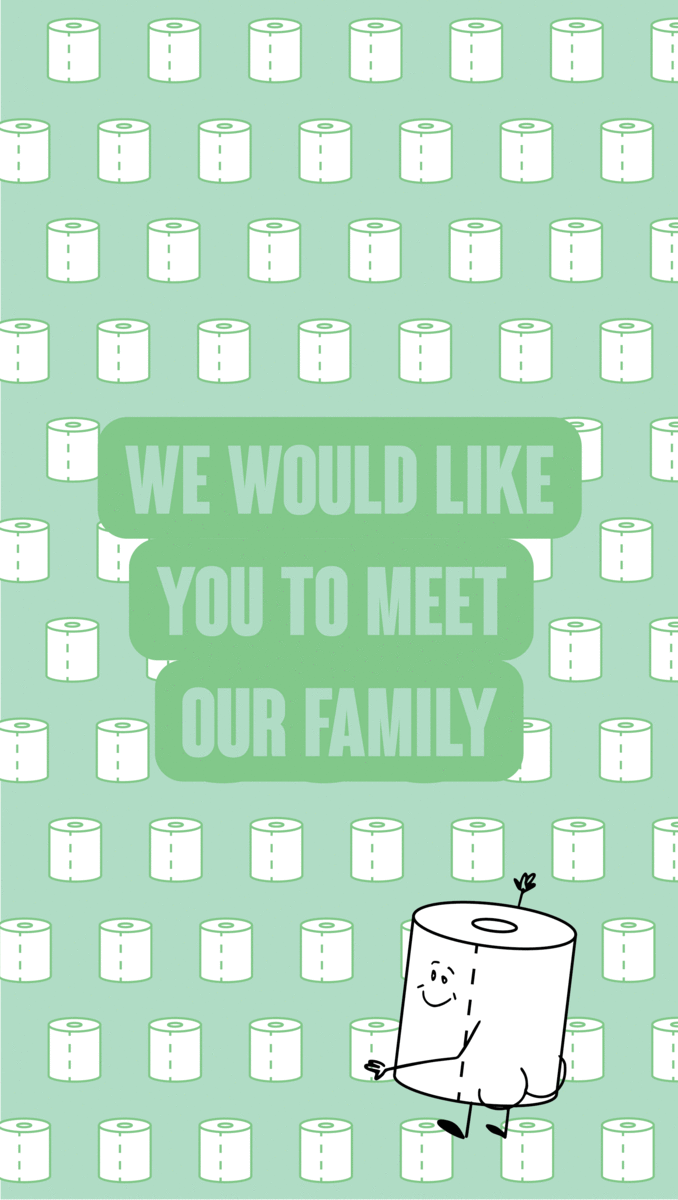 Choose: