THIS IS WHY WE ROLL
You better sit down for this...

We are The Good Roll and we make 100% recycled paper. Our mission: Safe and clean toilets for everyone! That is why we use 50% of our net profit to construct toilets in various countries in Africa.
The Good Roll originated from a collective frustration. There are 2.3 billion people worldwide who do not have access to safe and clean toilets, this is one third of the world's population. In addition, 270,000 trees are cut down every day for the production of toilet paper.
Shocking figures if you ask us. So shocking that they inspired us to develop The Good Roll; an initiative to tackle both problems. A unique Dutch win-win concept: a 100% tree-friendly toilet roll, made from recycled paper. At the same time, in collaboration with our foundation & Simavi, we use part of our proceeds to give as many people as possible access to safe and clean toilets.
The Good Roll
Toilet paper that builds toilets.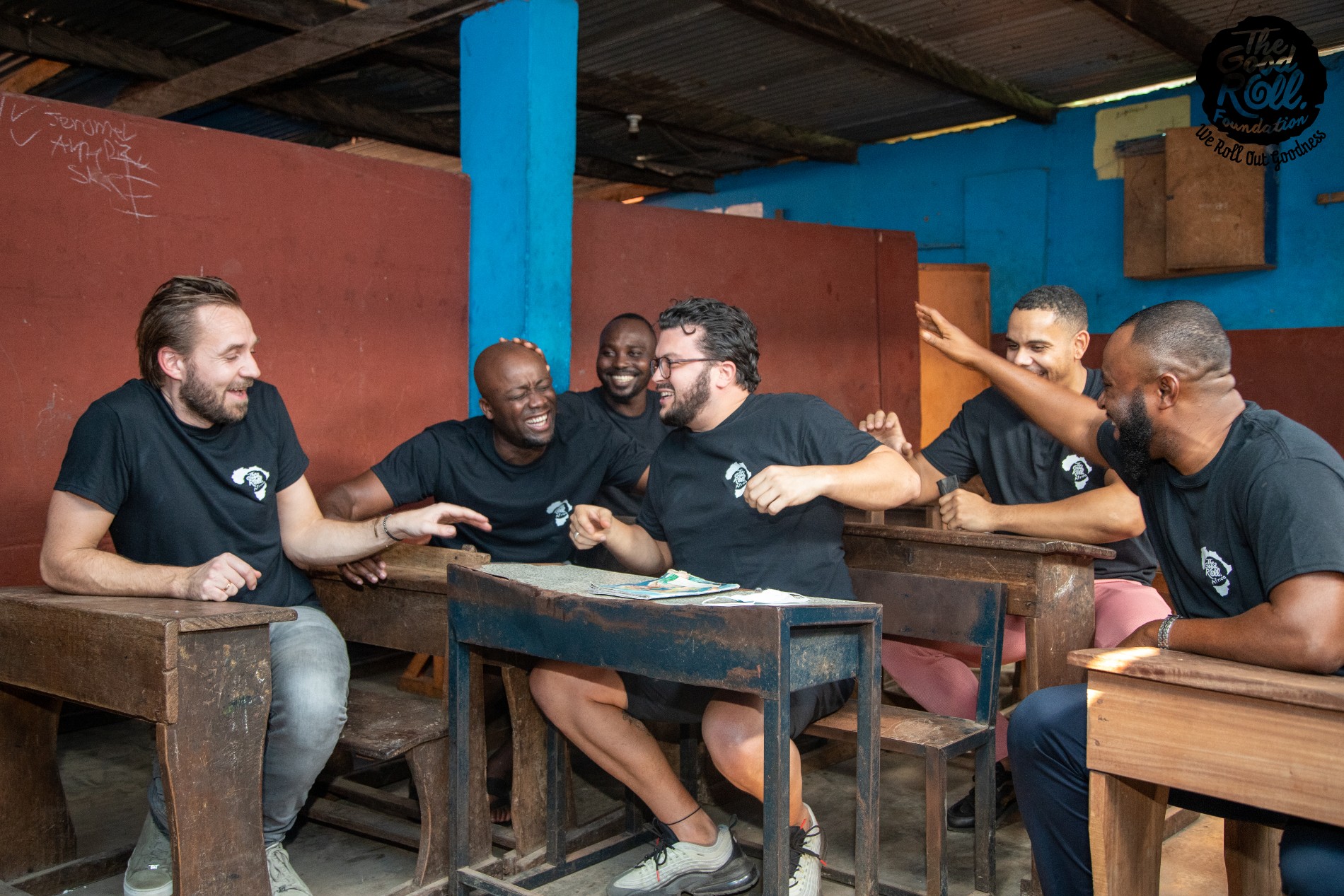 The Good Roll Team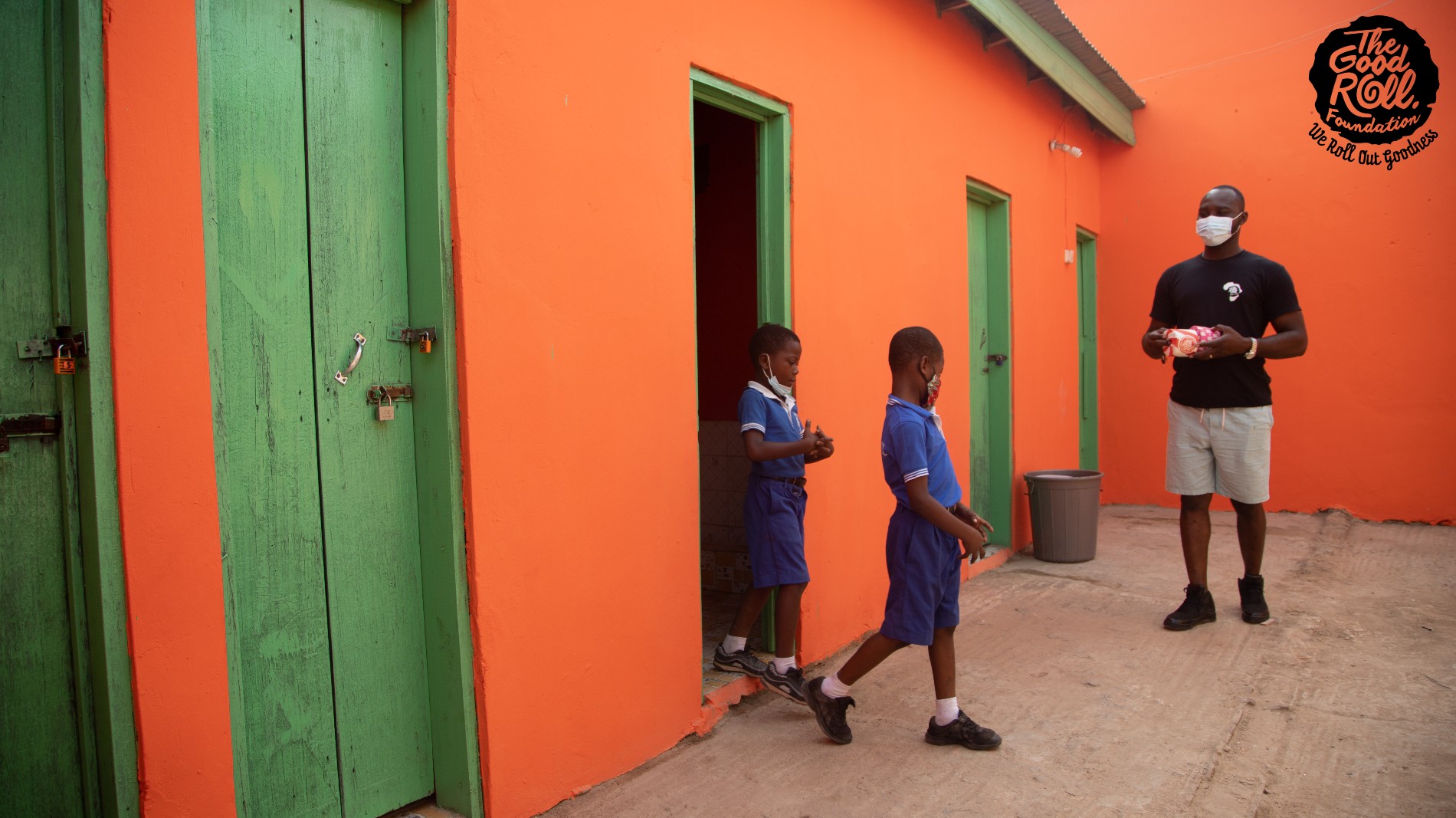 Bob School, Accra
SOCIAL WORKPLACE
In addition to being 100% environmentally-friendly, we also make a social contribution at our workplace.
We have chosen to work with government-directed social workplaces for a part of our production process. This way, The Good Roll offers work and guidance to more than 75 people that in some way have difficulty entering the labor market. They may have a physical, mental or psychological disability, or they might just have had problems on the road we call life. These people are offered a chance to work in circumstances that work for them.
We firmly believe that everyone can make a valuable contribution, no matter how small, to The Good Roll.
Read more about our sheltered workplace
here
.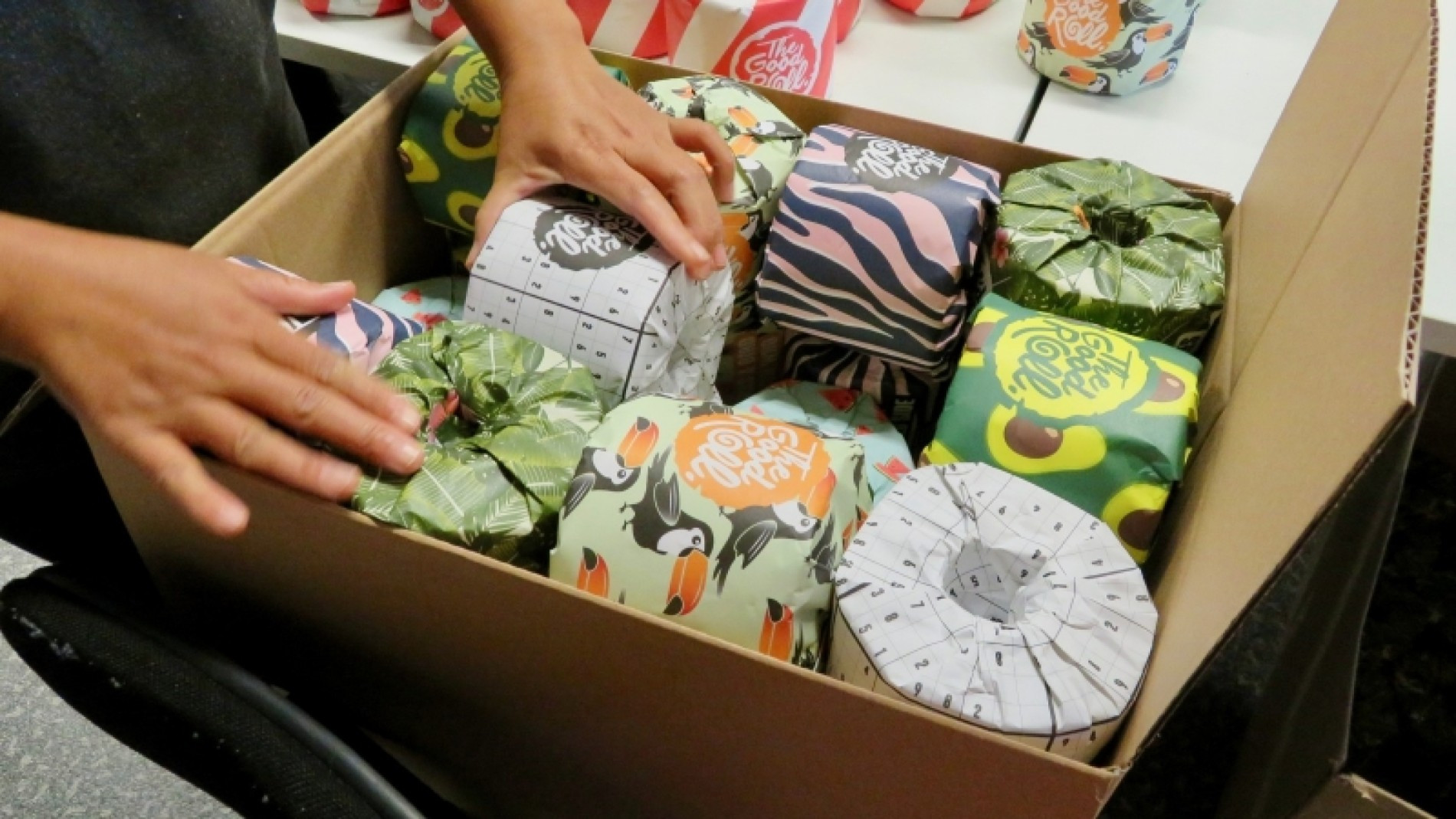 Our team
Melle Schellekens

Founder & The Creative Captain

Wanna collab or know more about our awesome story? Give Melle a shout!

Sander de Klerk

Founder & Chief Rolling Officer

Give Sander a shout if you want to roll out some goodness!

Chris van Dijk

Chief Financial officer a.k.a "The Money Maker"

Solves the problems before we see them.

Lars Kappen

Marketing Maestro

Our partner in crime who's helping us grow every single day.

Allan Thompson

Director of CSR

Corporate social responsibility is his middle name and the master-chief builder of our toilet facilities in Africa.

Pien Smit

Director of LOO-gistics

Keeps everything on track so we can roll out smoothly.

Taliza Vermeulen

Manager of Happiness

Will help the sh*t out of you.

Veronica Sint Jago

Sales Manager

For Great Business Opportunities Veronica's your delight!

Desiree van Geldorp

Company Mother, H.R & Jobcoach

Keeps everything rolling in our (social) workplace.

Samed Okutucu

The "Green" Paper Boy

Makes money roll and is getting bills paid!

Faisal Achmed

Partner The Good Roll Africa

Born and raised in Ghana, this allstar is closely involved with our projects in Ghana!

Godard van Beekhoff

Found Development Manager

Fund development for The Good Roll Foundation, and The Good Toilet

Muntaka Ibrahim

Regional Director (West) Africa

Our director based in Africa!

Pebbles

Mini Boss

The real cuddle collector!
Board of Commissioners