THIS IS WHY WE ROLL
Sitzt Du bequem?
Wir sind The Good Roll. Unser Toilettenpapier ist neu und einzigartig. Hergestellt aus 100% Recyclingpapier. Unsere Mission: Sichere und saubere Toiletten für alle! Deshalb verwenden wir 50% unseres Nettogewinns für den Bau von Toiletten in verschiedenen Ländern Afrikas.
The Good Roll entstand aus einer kollektiven Frustration. Es gibt weltweit 2,3 Milliarden Menschen, die keinen Zugang zu sicheren und sauberen Toiletten haben. Dies sind ungefähr 32% (!) Der Weltbevölkerung. Zusätzlich werden täglich 270.000 Bäume für die Herstellung von Toilettenpapier gefällt.
Schockierende Zahlen, wenn Sie uns fragen. So schockierend, dass sie uns dazu inspirierten, The Good Roll zu entwickeln; eine Initiative, mit der wir beide Probleme angehen wollen. Ein einzigartiges niederländisches Win-Win-Konzept: Eine 100% baumfreundliche Toilettenpapierrolle aus Recyclingpapier, mit der wir in Zusammenarbeit mit unserer Stiftung & Simavi einen Teil unseres Erlöses verwenden möchten, um möglichst vielen Menschen Zugang zu sicheren und sauberen Toiletten zu ermöglichen.
The Good Roll
Toilet paper that builds toilets.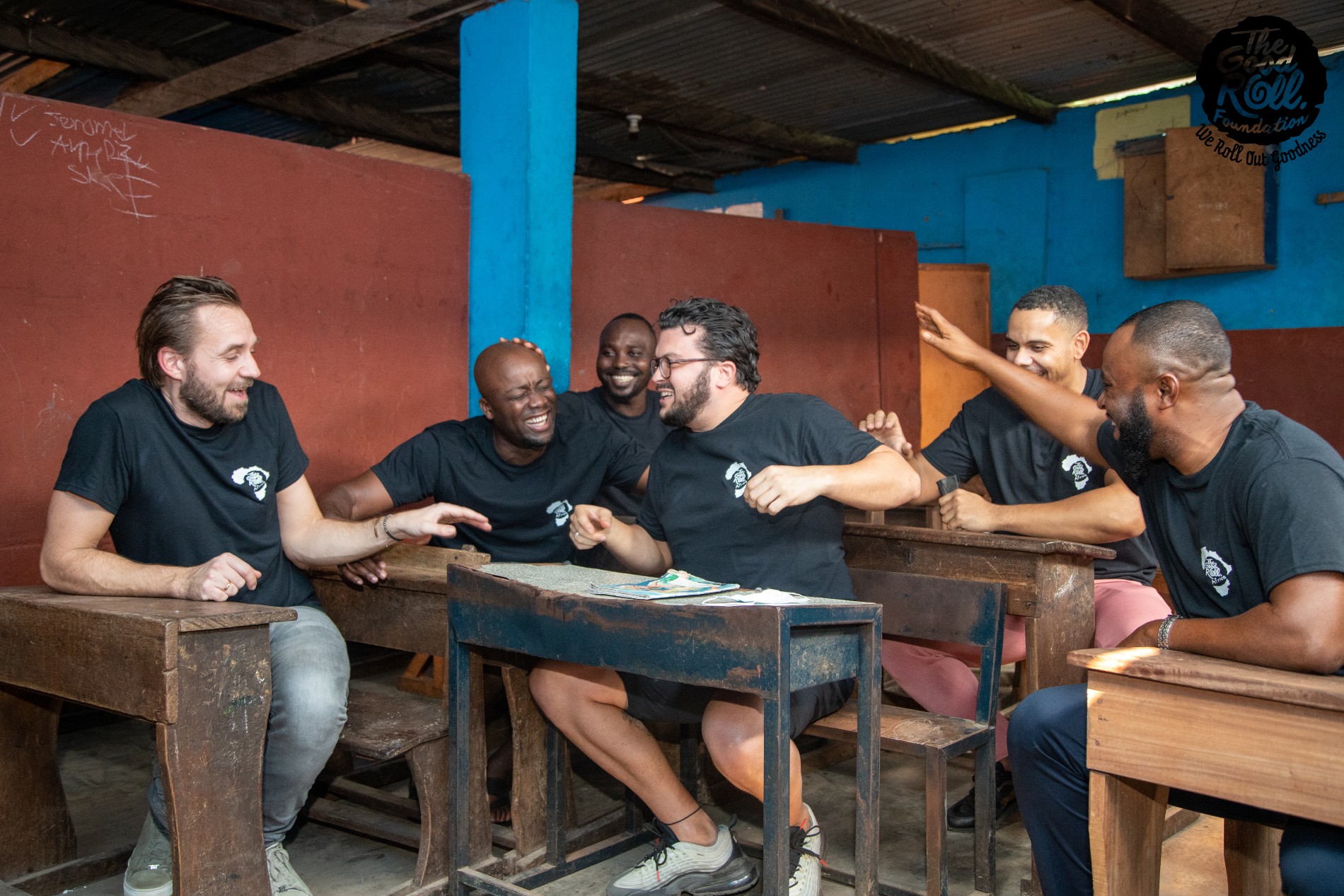 The Good Roll Team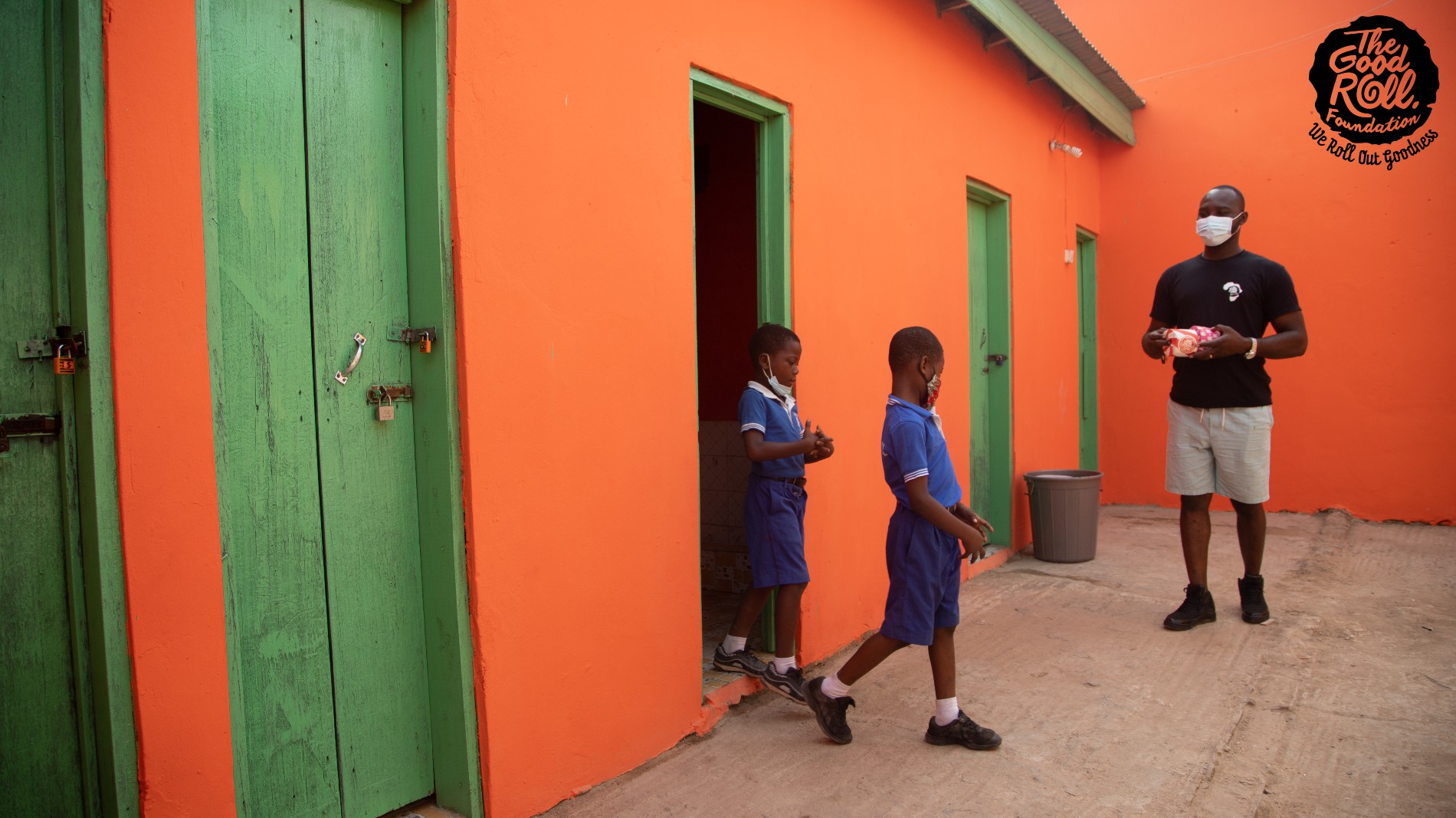 Sozialer Beitrag
Wir möchten nicht nur 100% nachhaltig sein, sondern auch einen direkten sozialen Beitrag leisten.
Deshalb haben wir uns entschieden, für die Verpackung unserer Produkte mit einer gemeinnützigen Institution zusammenzuarbeiten. Auf diese Weise bieten wir mehr als 75 Mitarbeitern Arbeit und Lebenshilfe.
Dies sind Menschen, die einen Abstand zum Arbeitsmarkt haben. Zum Beispiel, weil sie eine körperliche, geistige oder psychische Behinderung haben. Oder sie hatten gesundheitliche Probleme bzw. waren süchtig.
Was auch immer der Grund ist - gemeinsam mit unserem Partner glauben wir, dass jeder einen Wert hat und arbeiten können sollte, wenn er es möchte.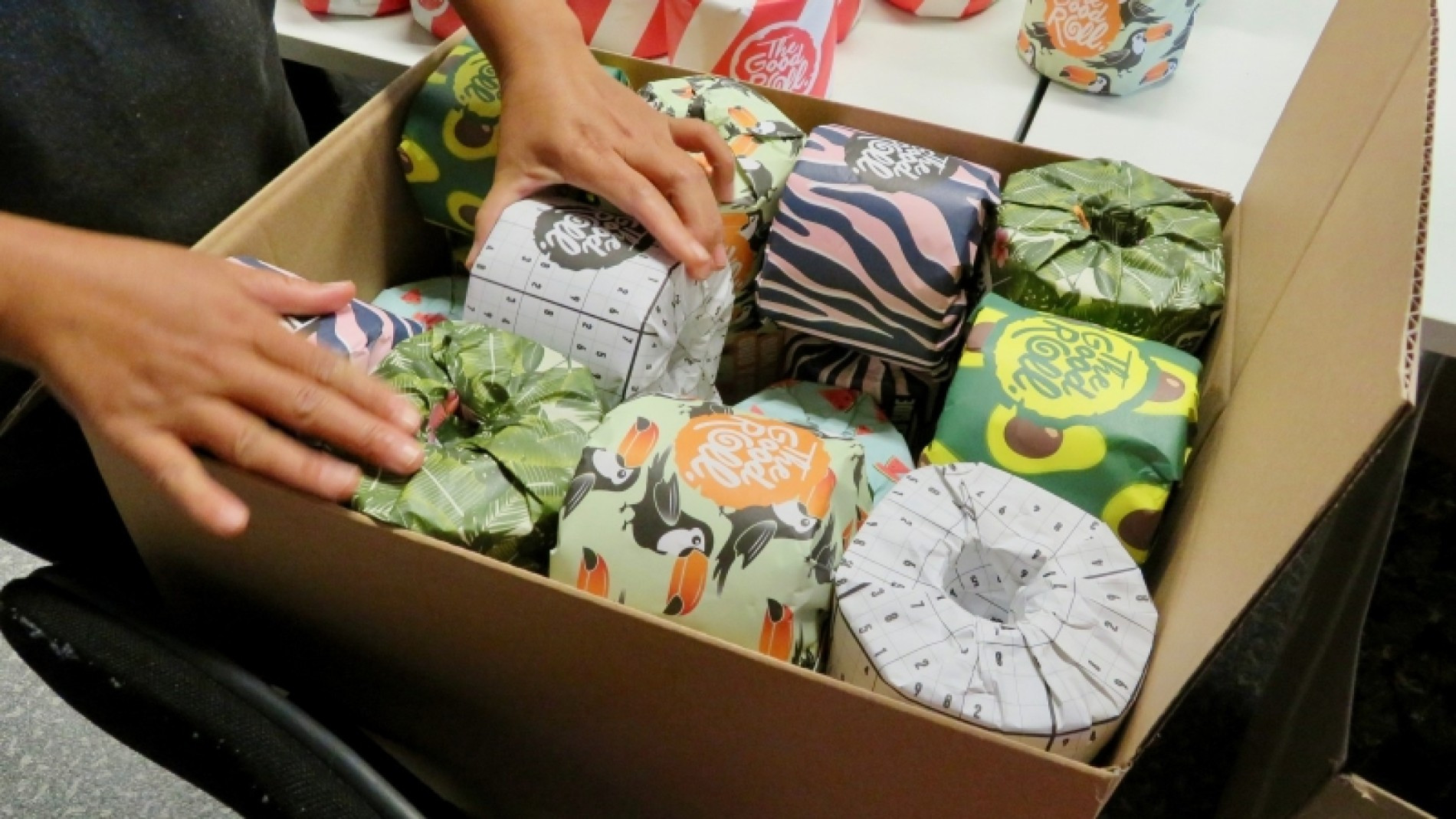 Team
Melle Schellekens

Founder & The Creative Captain

Wanna collab or know more about our awesome story? Give Melle a shout!

Sander de Klerk

Founder & Chief Rolling Officer

Give Sander a shout if you want to roll out some goodness!

Chris van Dijk

Chief Financial officer a.k.a "The Money Maker"

Solves the problems before we see them.

Lars Kappen

Marketing Maestro

Our partner in crime who's helping us grow every single day.

Allan Thompson

Director of CSR

Corporate social responsibility is his middle name and the master-chief builder of our toilet facilities in Africa.

Pien Smit

Director of LOO-gistics

Keeps everything on track so we can roll out smoothly.

Taliza Vermeulen

Manager of Happiness

Will help the sh*t out of you.

Veronica Sint Jago

Sales Manager

For Great Business Opportunities Veronica's your delight!

Desiree van Geldorp

Company Mother, H.R & Jobcoach

Keeps everything rolling in our (social) workplace.

Samed Okutucu

The "Green" Paper Boy

Makes money roll and is getting bills paid!

Faisal Achmed

Partner The Good Roll Africa

Born and raised in Ghana, this allstar is closely involved with our projects in Ghana!

Godard van Beekhoff

Support Officer

Makes sure that the right products are sent at the right time.

Muntaka Ibrahim

Regional Director (West) Africa

Our director based in Africa!

Pebbles

Mini Boss

The real cuddle collector!
Aufsichtsrat